A Flawed Fantasy Christmas
10 January 2017
New Year's Resolution – forget flawed fantasy Christmas, it doesn't exist!
I confess, I am the World's biggest Christmas romantic. Years of Christmas movies, happy ever afters and feel good chick flicks have left me with a rather unrealistic view of Christmas Day.
"Here we go again" Rob sighs as I protest how perfect this year Christmas day will be.
"How hard can it be to have a grown up Christmas without any drama?" I reply trying to convince him and myself it seems at the same time. "Surely our three Gremlins, associated boyfriends, granddaughter, Great Grandparents, in-laws etc etc can all behave for the entire 24 hour duration".
-No reply-
"Sue" he eventually replies with that black is black and white is white tone of voice. "The kids are normal, the family is normal, the day is normal, what isn't normal is your fantasy version".
Well… as it turns out… shock, horror, Rob was indeed right and I didn't quite get the fantasy day I was dreaming of after all. Instead however I had a wonderful, mixed up, crazy, insanely bonkers, fantastic, drunken and totally normal day after all. Perhaps Rob is right and my New Year Resolution should be to leave my fantasy day to the movies?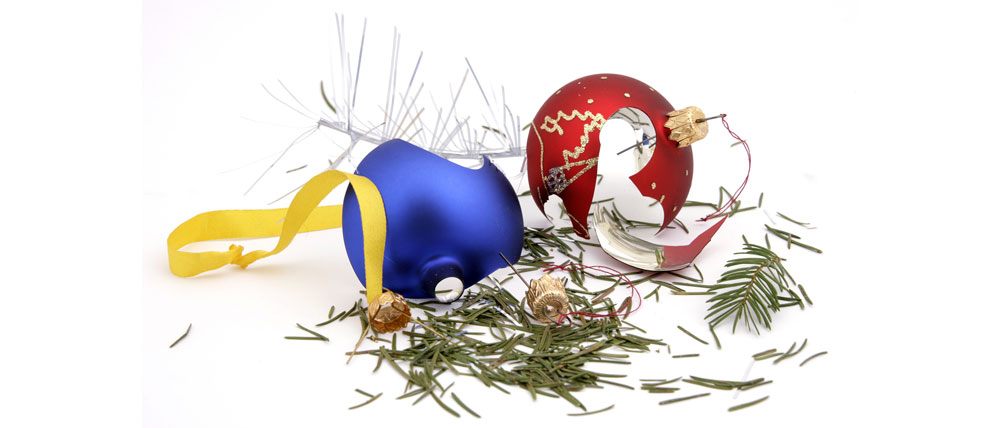 Then again… there's always next year to try again.
My Fantasy Christmas Day
7am: Slowly wake and kiss husband Good morning.
7.15am: Take first sip of Earl Grey tea whilst giving thanks for the day ahead.
7.30am: Early morning stroll around grounds scattering breadcrumbs for our feathered friends along the path. Wish glad tidings to strangers that we pass.
8am: Kiss children good morning.
8.05am: Kiss pets good morning.
8.15am: Family congregate in kitchen for Bucks Fizz toast and croissants.
9.00am: Working together seasonal veg and basting turkey in super quick time.
9.30am: Turkey placed in oven at moderate temperature.
9.45am: Retire to the Drawing Room to listen to Christmas carols on Radio 2.
10am: Distribute gifts and watch each family loved one open them one by one.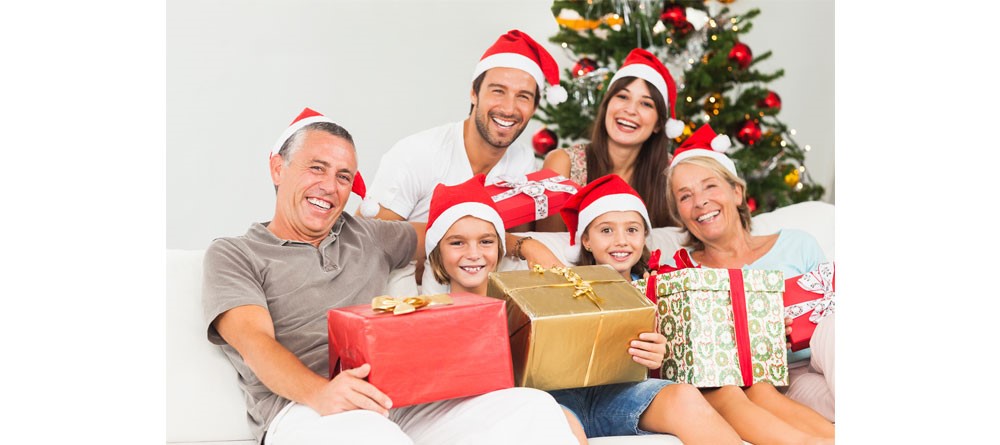 11am: Write thank you gifts together.
12 noon: Watch the Queen's Speech, eat homemade mince pie.
12.30pm: Retire to Dining Room to enjoy splendid feast.
2pm: Adorn party hats and commence annual Monopoly family challenge.
4pm: Celebrate Monopoly winners with family toast of egg nog.
4.05pm: Television on to watch The Wizard of Oz.
7pm: Sherry and Christmas cake.
7.30pm: Children retire to bedroom to play with toys, tidy rooms, bath and new pyjamas.
8.30pm: Wash up Grandma's best china, wrap in newspaper and replace in cupboard neatly for next year.
10pm: Retire to bed with hot chocolate, elated, blessed and overflowing with Joy.
My Actual Christmas Day
10am: Teenagers awake, stockings ripped apart and chocolate Santa's and chocolate coins eaten.
10.01: Teenagers run downstairs pushing each other, youngest almost pushed over handrail – near miss.
10.02: Teenagers engage in present unwrapping frenzy.
10.03: First sibling argument.
10.04: First Christmas present broken.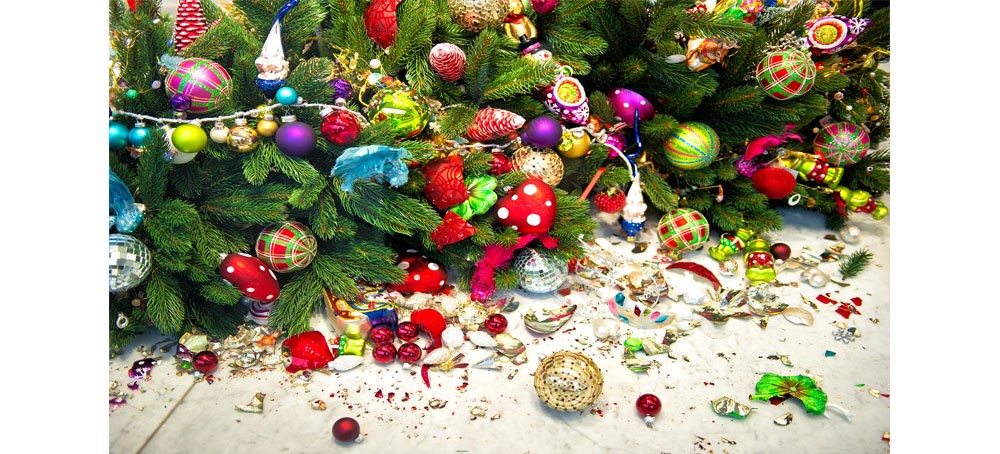 10.05: First row over missing flat head screwdriver – Grandad called to bring spares.
10.06: Christmas presents abandoned and Teenagers engage in social media.
10.45: First Christmas present uploaded on eBay for sale – 2 mile radius selected, immediate collection.
10.46: Rob and Sue head to kitchen for Champagne to debate spoilt brats.
10.47: Rob and Sue prep food.
11am: Huge 24lb Turkey squeezed in oven with timer set for 2 day's time.
11.05: Rob and Sue take dogs and 2nd bottle of Champagne for a walk. All eye contact with neighbours avoided to save embarrassing topic of conversation about no Christmas Cards sent.
11.30: Turkey dismembered to enable faster cooking time, should be ready around Boxing Day.
11.45: Rob takes dogs and Vodka for 2nd walk.
12noon: Grandparents arrive and distribute cards with money.
12.01: Teenagers thank Grandparents for money and begin placing order online for e-cigs and Vodka.
12.02: Grandparents take back money to be replaced on Boxing Day with M&S vouchers – online orders cancelled.
12.03: Grandparents clean up wrapping paper and pocket gift cards and cash found on floor using finder's keepers rule.
12.04: Substitute ham placed on dinner table.
12.05: Food consumed in 7 mins and retire to lounge.
12.12: Rob takes annual family phone call from Jersey and happily slurs out 'Hi, Happy Christmas Bye'.
12.13: Teenagers disappear to raid alcohol stash.
12.30: Queen's Speech ignored.
12.35: Argument over TV channel.

12.36: Sue joins Rob, dogs and prosecco for 3rd walk.
1pm: Grandad told off for teaching youngest teenager how to blow smoke rings.
1.30: Card games and vodka shot ends in Teenager fight over cheating, resulting in public Instagram shaming.
2pm: Grandparent saga commences over discovery from teenagers that they have no tonic in their Gin and Tonics – excuse of early start of dementia is dismissed.
3pm: Grandparents asleep.
3.30: Teenagers off to pub.
3.31: Sue and Rob drink cold mulled wine and open back door so dogs can walk themselves.
3.41: Sue and Rob finish off Baileys, eggnog, cooking sherry and miniature mixers found at back of cupboard.
3.51: Angry neighbour returns dogs and slams back door.
4pm: House look like it's been burgled.
5pm: Teenagers return from pub with extra booze supplies, the local bar staff and music is turned on.
6pm: Sue and Rob challenge Teenagers and bar staff to drink off.
11pm: Sue and Rob asleep in lounge.
3am: Sue and Rob woken by smoke alarm.
3.01am: Fire brigade confirm that finally the turkey is cooked!
Hope you all had a wonderful Christmas and raising a glass for a happy, healthy and totally normal, family New Year.
Cheers everyone,
Kindest regards,
Sue xx
(Managing Director of Evolution Childcare)
---