Bah Humbug!
3 November 2014
The buzz at Head Office today is all about Parental pressure at Christmas.  The keep up with the Jones's approach (no pun intended) to compete with friends in the overloading presents from Santa stakes can really become a problem for Parents and makes me want to call Santa and demand he cuts his credit cards up right now!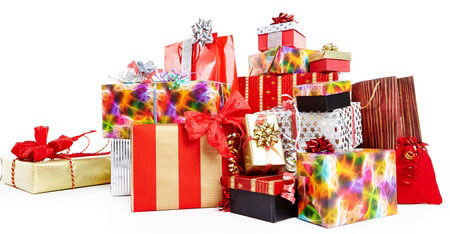 A recent survey was carried out in Autumn by one of the major supermarket chains and the statistics were startling. Parents are splashing out an unbelievable £312 on Christmas presents per child under 5 years. This fact alone had HQ debating team hot under the collar as we discussed our own collective children and the amounts we spend. For me this amount is such pressure as for most parents, spending such riches presumably must be stretching themselves beyond what's financially sensible, especially given how under pressure families' funds tend to be at the moment. This begs the question why do so many parents feel they have to splash out quite so much?
For years our household cap was £100 per child and we had a 10 present maximum per child. We knew our youngsters wouldn't understand the difference in value between £5 and a suitcase of fifty pound notes and we've all been there with our babies when the fabulous toys are discarded for the box and the wrapping paper. 
Rob insisted that he carried on his charity work from days at Liverpool Football Club and the children chose one of their named presents from under the tree and took it wrapped to Warrington Children's ward to give to another child. They only knew which present was missing from Santa's list on Christmas day so they knew the value of giving as well as receiving.
Is it the guilt factor perhaps we debate – Dr Amanda Gummer, a child psychologist who specialises in children's play and parenting suggests:
"Working parents may feel that buying lots of presents justifies the time spent working and away from their family, whereas stay at home parents meanwhile may feel the need to compete and not want their children to suffer in comparison to others".

We wholeheartedly understand the commercial pressures involved as well and  when we see those endless ads on TV and gift guides from retailers brimming with expensive goodies again the pressure is on!  
Don't feel you need to conform – Nursery provide endless toys and resources so rest assured your children won't miss out. In summing up our debate we decided that children thrive from a happy Christmas where there family unit are together, relaxed and stress free far more than they thrive from masses of toys.  
With this in mind we are planning some Evolution Childcare gifts of our own for the children to kick-start the festivities on Christmas Eve for you.  We have put together a goody bag of Santa's festive hot chocolate Cone (sorry Santa but zero tolerance to Sleigh drink driving), Biscuit for Santa's made by your own child, Reindeer food to keep their energy up, A carrot for Rudolph, colouring crayons and colouring book.
Have a great December!
Regards
Sue Jones xx
(Managing Director of Evolution Childcare)
---