Parenting Meltdown
21 August 2015
It's early, it's hot and I am rushing around the house trying to organise a gazillion things before I head off to work.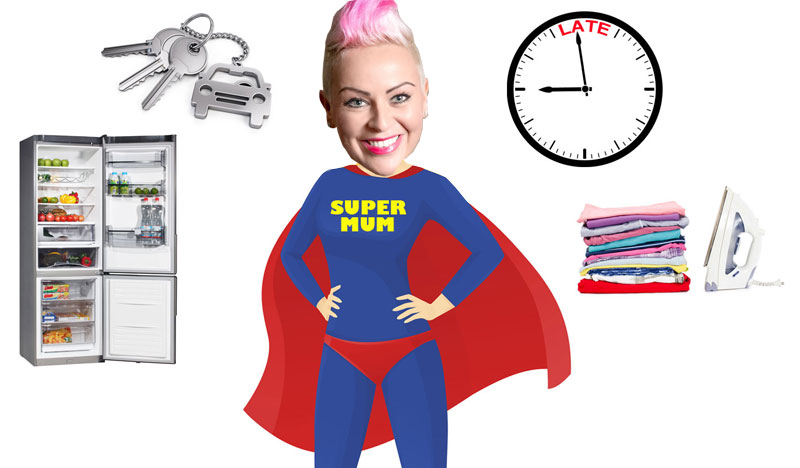 My current location: In the bedroom making beds and putting away ironing.  Nowhere near the fridge freezer that I can hear Dec opening and shutting repeatedly.
Dec's location: In the Kitchen right next to the fridge freezer.
Dec: "MUUUUUUUM do we have any ice lollies?"
Me: "YES."
Dec: "Where are they?"
Me: "In the freezer, where else would we keep them?!"
Dec: "Whereabouts?"
Me: "Third shelf on the right, next to the Ben and Jerry's ice cream!"
(A few minutes of silence which I assume means the ice lollies have been located, identified and consumed).
Nat's location: On the settee in the lounge, feet up!
Nat: "MUUUUUUUUUM do we have any milk?"
Me: "YES."
Nat: "Where is it?"
Me: "In the fridge where else do you think we keep milk?!"
Nat: "Whereabouts?"
Me: "Top shelf next to the butter".
Hang on a minute I thought, who gave me the role of fridge monitor?? I don't remember going for the interview and I certainly don't remember applying for this position.  When did I take the oath?
'I Sue Jones hereby pledge to always know the entire contents of the fridge freezer and the location of each and every item within it'
I came downstairs and addressed my offspring. 
Me: "Today is the day I am formally resigning from the role of Fridge and Freezer Monitor.  You will all now have to use your eyes and memorise yourselves the entire contents, positions and household status of the perishable items.  I need the space in my brain that is currently taken up with locations of the cheese, milk and butter for world domination".
Nat & Dec: "Are you serious?  You always know the entire contents of the fridge and freezer it's like your specialist subject??"
Me: "Not any more, I hereby declare I am abandoning ALL fridge, freezer responsibility".
With that I walked back upstairs.
Nat: "MUUUUUUUUUM where's the washing powder?"
Rob: "SUUUUUE where are my car keys?"
Funny, you lot, very funny!
Enjoy the sunshine everyone.
Sue xx
(Managing Director of Evolution Childcare)
---