Parenting "One Team – One Goal"
28 May 2015
As a Nursery owner I am often asked and always prepared for Parenting Questions such as:
"What's the best way to calm a crying baby?"
"What age do I recommend weaning or potty training?!"
"How do we encourage good hygiene routines in young children?"

However my own daughter, as a new mum to Frankie, made me stop for a moment when she asked me:
"Mum, what is the most important way for Dec and I to be the best and most effective Parents?"
The question itself was HUGE and as I discussed it with Rob, we realised we never actually discussed or considered this ourselves, we just kind of got on with it, living and learning day by day as we went along.  In the light of day it probably is THE most important factor of all!
You can be crazy like me and hunt down, research, question and trial all of the latest and greatest parenting and discipline techniques until you're blue or even red in the face as the case may be, but what you won't find talked about enough in all the self-help guides and magazines is the most important factor of all – to make all parenting effective there has to be a united foundation upon which you implement these approaches.
"So HOW exactly do we build the foundations of an effective family?" Nat looked at me with a fixed wide smile that is more commonly seen on swimwear supermodels posing in the North Pole.
"It's like this". I tried to explain:
"To build a house you wouldn't begin without the right foundations".  (Think 3 little pigs story).
"In the building trade to build a house you start with a solid foundation by digging out the site, which is exactly what you should do when you start thinking about your family's foundation.  Dig, dig and keep on digging in your heart and decide what you both really stand for. Challenge each other to find out what you both see as 'the right way to behave in the world".

"What are your morals, what do you truly believe in, what are your values that above anything else you are determined your daughter will stand for? What have you learnt in life, what would you never do again? What are your pearls of wisdom that you feel are imperative to teach your child so she can learn?"   Once you establish these they become your values - the foundations of your Parenting that you will build on.
"Well we know she will never be an Everton Fan!" Rob interrupted. "That's one thing we all agree on!"  He smirked, all happy with his parenting suggestion.  Promptly ignoring him, I continued:
"The next step in building this firm foundation is the concrete to support 'the house'. The concrete foundation will be wide, strong and solid, designed to withhold the weight".
"For you Nat", I explained, "This is our family and with Dec we have a new extended family, where you both provide us with the knowledge as the concrete base to support you all.  This means that it's imperative you're on the same page when it comes to your values".
"When you and Dec came together you were individuals, you came from different families each with their own unique culture, values and beliefs, yours bourn from us and Dec's from his parents teaching. When you have children, you have to blend two belief systems perfectly into one."
"When you and Dec are building the foundation for your family together, you need to be on the same page.  The walls of your foundation need to be straight, not wonky with a little over here and a little over there.  If you're not on the same page you will send mixed, confusing messages to Frankie.  As a couple for as long as it takes, you will need to keep working, discussing and communicating to find common ground on major morals".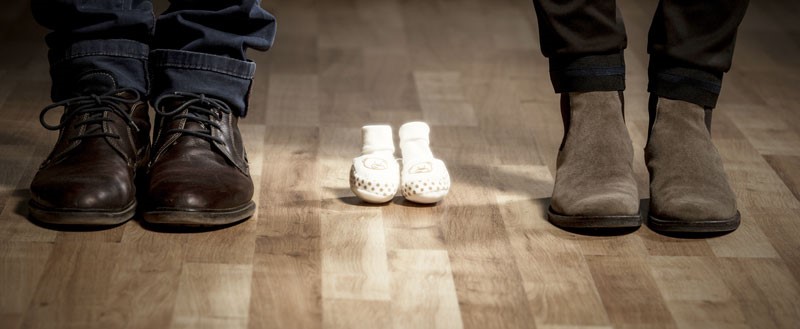 "The core values that you come up with in your discussions together will provide the walls to your foundation.  You want your walls to be strong, which means you need your values to be unwavering.  We, as Grandparents then have a job to respect and accept your joint beliefs especially when they may indeed be very different to our own".
"Strong family supported values without a doubt provide a "solid" start for all parents and the strategies all come together from there". "We should have tried this strategy for marriage", Rob piped up. "We would have never gone through with it!!  Total opposites attract! I like you in short skirts you like long I like you in tight you like baggy I like you with no make-up you like to plaster it on.
"I have brains, you don't" I continued..."Well my little magnet if you think about our gremlins it's a very different story.  We are on the same page every step of the way even though we didn't consciously decide to do it".  
It certainly has given us something to think about over the next few months! 
Enjoy this exercise too and have a wonderful June! 
Kind Regards,
Sue Jones
(Managing Director of Evolution Childcare)
---