Taking Lessons From Our Children
12 November 2014
As Monday morning arrived with a bang and the weekend blurs into the distance, I caught myself watching children arriving at Nursery next door! One after another the children bound in: some singing, some laughing, lots of chatter, we have marching, clapping, chasing and giggling one thing that strikes me is the childlike fun they are all having - they are simply playing!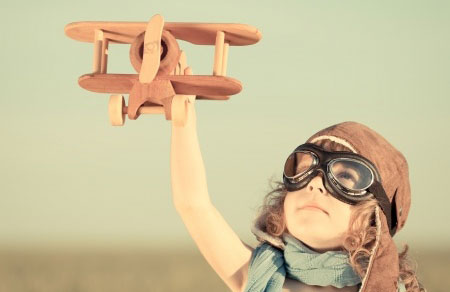 The children are unaware that it's Monday, the weather has taken a winter turn for the worst or that the pressures of Christmas lie ahead. Children are naturally imaginative, curious, able to play without a worry in their minds! They live in the moment without any limits to their imagination and embrace everything they are exposed to with vigour. It's the childhoods we all remember where we didn't have a care in the world!
The pressures of being 'a grown up' sometimes consume us and occasionally we need to take lessons from our children so as I stared at the computer watching my emails flood my in box I decided to play a game! Today I was going to pretend everything was alive I chatted to my computer as if it was human, I made robot noises as I sent emails, my emails had to rhyme and I sang all day long! I skipped to make a coffee rather than walk and I giggled all day long!!! I had fun! Raw unadulterated silly fun!
Children make everything fun and through the power of play they make sense of the world around them - I think as Adults we can learn a lot from our children so give it a go and explore a day viewing life through a child's eyes and live in the moment. My Monday's won't ever be the same again and I am even thinking of making it compulsory for all office staff as an embrace the play day! 
Have fun! 
Regards
Sue Jones xx
(Managing Director of Evolution Childcare)
---