'Tis The Season Of Reflection
8 December 2015
I love, love, love December as not only is it the month of anticipation, excitement and awe as the Children and staff at Nursery get very giddy at the imminent arrival of the man in the Red Suit.  It is also the month of our staff Christmas Party!
By Man in the Red suit by the way I am not talking Rob in his Red LFC Football Kit, I was actually referring to Santa but after our Staff Christmas doo and the many, many inquisitive questions from my team, I thought I would once and for all spill the beans and break the taboo on what it was REALLY like being a footballer's wife (you may be sorry you asked Ladies).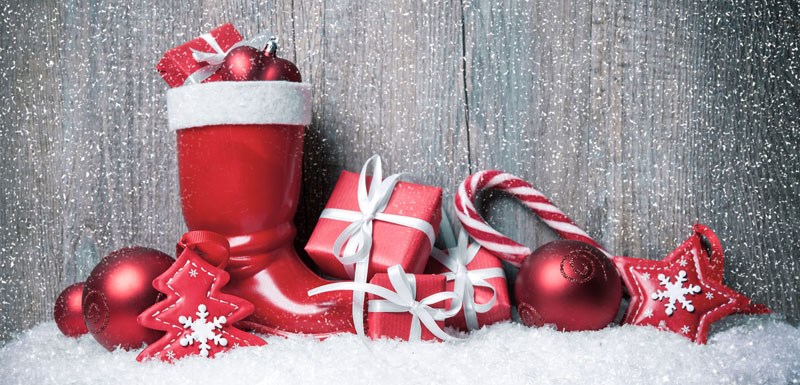 Okay…to be a long serving footballer's wife (and that means the bit after they finish playing too), you need to understand and agree to abide by the rulebook – let me explain:
When you ask how long is left in extra time: 5 minutes is actually 5 minutes and nothing like the 5 minutes you refer to when he asks you how long you are going to be till you are finally ready!


When casually asked what you would like for birthdays or Xmas presents? NEVER EVER reply 'nothing' - this will compute to your man as 'nothing' and not 'surprise me with something sparkly and fabulous' which was what you actually meant.


When asked for a photo by a footballing fan - this is unlike any photo you will experience again – this is not a regular selfie and you are very much surplus to requirements.  You must remain always at the eyepiece end of the camera and NOT the lens!!


Do not compare presents from oversees away games with your fellow wagettes - footballing men shop in packs and you will find multiple purchases of the same perfume or toblerone which have been made from duty free, ten minutes before departure.


Do not attempt to take any branded items they shower on you, back to shop for an exchange - they were most likely the sponsors gifts from the Sponsored Awards dinner and given free.


The dress code at match days is not like any other day of the week- when he replies wear something comfortable and warm - he actually means slutty and tarty, completely impractical but with a touch of sophistication that will be the envy of his team mates – this is a hard look to pull off and one that requires practice.


He will occasionally mutter to fellow footballers when you are in earshot that 'you won the lottery when you met him' - refrain from retorting with the 'more like a scratchcard' comment until you are completely alone.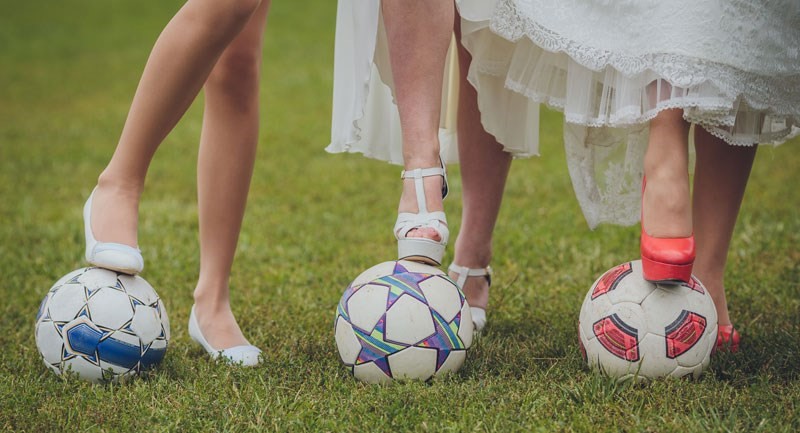 When he says he has a calf injury - he has been dropped!


When he says he has a thigh injury - he wants to reproduce.


If he informs you he needs two phones to keep away the 'press' - he is contemplating having an affair.


When returning from a team night out - do not ask if there were any pretty girls out - this will not get the expected and prompted 'no-one as beautiful as you' and instead will result in you spending the night sleeping on the bathroom floor.


'Man-on' is his way of telling you his mother in law is standing behind you and can hear you disrespecting her cooking.


Never refer to any of his team mates by their nick names - you do not have the appropriate genitalia for this right.


Under no circumstances co-habitate during pre-season – your man will change into an unrecognisable angry, hungry Neanderthal - this is your time for a well-earned departure to anywhere on the planet without phone signal.


Once your beloved has made it into retirement, never refer to him in past tense - this will only entice the beast and could possibly tempt a reinvention or at the very least a new shiny red Ferrari. 
Once these rules have been adhered to, Wagdom is a World like no other, and one I am happy to have visited. For me these days are well and truly over, but I have very fond memories of my time there.
December is the month of reminiscing and reflecting on the Years gone by. Embrace your loved ones and have a wonderful Christmas.
Kindest Regards,
Sue xxx
(Managing Director of Evolution Childcare)
---
---