Bake with Blackbrook!
25 February 2020
Blackbrook Nursery in Padgate have some exciting news!
Each month they will be holding a FREE Let's Bake with Blackbrook Session! The first session will be on Friday 6th March at 10am. There are limited spaces available for 2- 4 year olds so don't waste any time, get booked on today!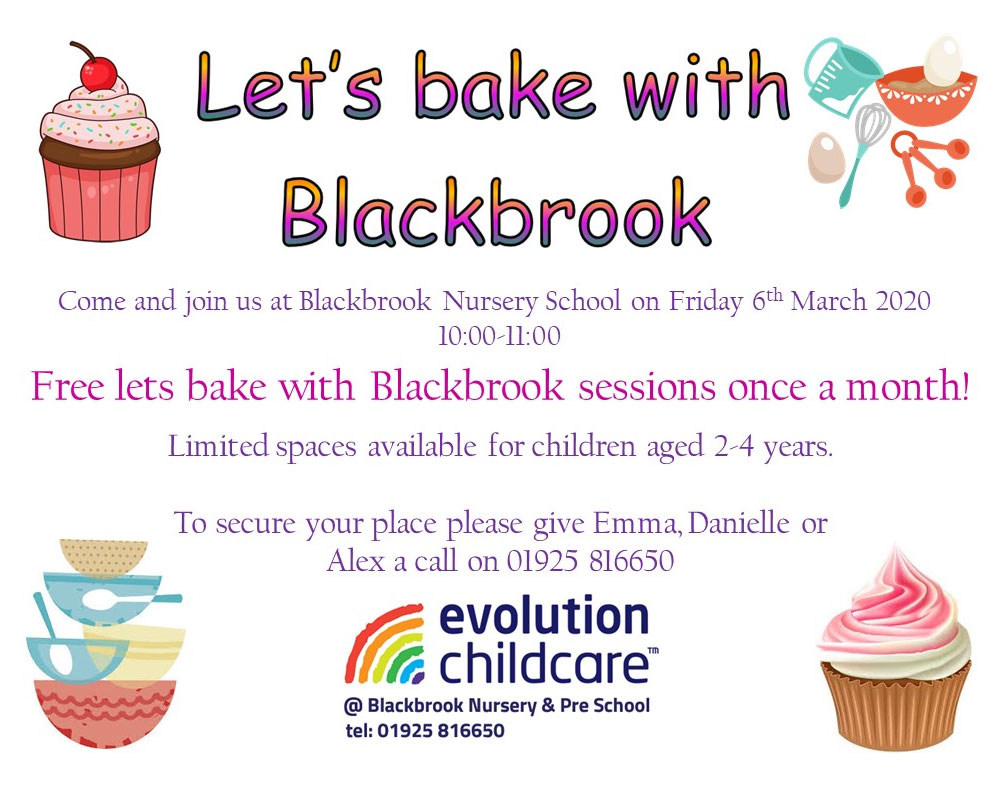 If you would like to book yourself and your little one on, or if you would simply like more information, please give Emma, Danielle or Alex a call on 01925 816650.
#evolutionchildcare #blackbrookmasterchefs
---